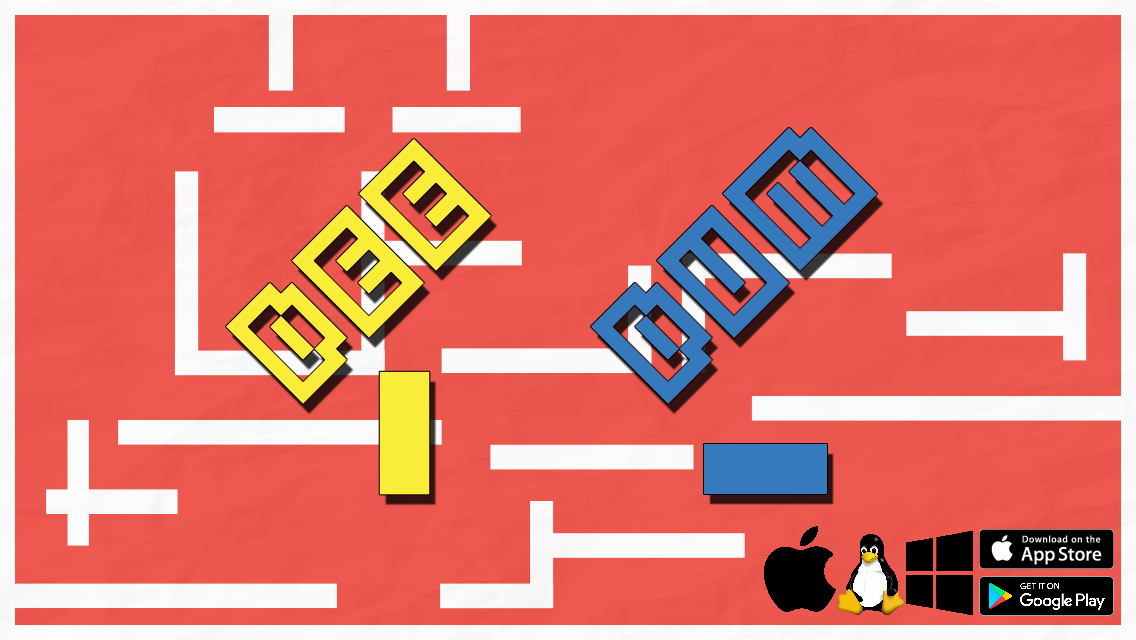 Dee Dum (Computer)
Dee Dum is a 2D puzzle game with a simple premise - both characters move and jump at the same time, but their homes are in different spots.
As the home locations move and the world around them grows larger, the possibilities for brain-tickling puzzles become endless.
The in-browser version is just a demo - the first five levels to whet your appetite.
The full version includes 75 levels that will truly challenge your puzzle game playing prowess. Can you beat them all? Can you even unlock them all?
The (free) mobile version has a bunch of in-app-purchases like hearts and level packs. This has none of that nonsense. It's a pure puzzle game where you have to get better to unlock the harder levels.
Note: If the game does well (greater than $100 across all platforms), level packs with new mechanics will be released. Your purchase of this version makes you eligible for receiving future level packs for free.
Note 2: If you cannot proceed in a level, back out to the overworld menu (escape button, click home icon) then choose the same level using the keyboard or a controller only. Clicking to enter a level sometimes causes this issue. It has been fixed on the new Windows upload but I'll need some time to make Linux/Mac builds.
Purchase
In order to download this game you must purchase it at or above the minimum price of $2.00 USD. You will get access to the following files:
DeeDumWindows11-27-17.zip
19 MB